Who is Amanda?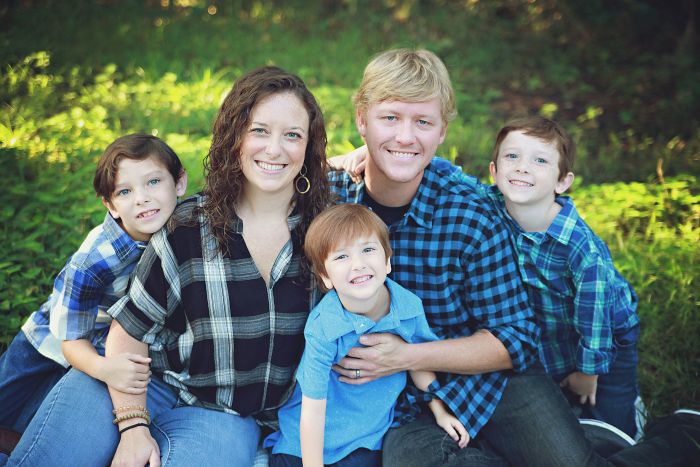 Amanda is a high school teacher and a resident of Brandon, Florida in Hillsborough County. Originally from the Memphis, Tennessee area, Amanda earned a Bachelors Degree in English from the University of Memphis with a concentration in Creative Writing.
In 2014, Amanda applied to Hillsborough County's Alternate Certification Program that aims to provide a pathway to certification for teachers who have subject area degrees rather than education degrees. Since then, she has become a highly effective teacher in her district and a recognized swim coach. She has spoken at school board meetings, lead leadership teams on her campus, and taken on the necessary role of educating our English language learner population. The day-to-day work that she does in the classroom with her students is one of her biggest motivators. You'll rarely see her face brighter than when she's working alongside kids.
Amanda is also the mother of three children who attend Hillsborough County schools. Taking on the task of reinvigorating our statewide public school system through common sense policy is more than just a professional interest for her - it's personal.
With her husband, Johnathan, Amanda owns a small business in the Brandon area that services and repairs commercial restaurant equipment. She comes from a family of movers and shakers who refuse to settle for the status quo. Both her father and her grandfather built successful businesses from the ground up. For a time, her mother put aside higher education in favor of raising a family and hosting exchange students from across the globe. However, when Amanda went off to college, so did her mother. She finally earned her degree in accounting, reminding her daughter that dreams are worthwhile, no matter how long it takes you to achieve them.
Having the experience of an everyday working person and business owner, Amanda is well-equipped to address the real life impact of state policy. Issues such as healthcare, education, and the environment are what keep her up at night. She's driven, passionate, and a worker who doesn't stop until the job is done. She believes that no matter what party you align yourself with, there are ways for us to find common ground so that we can build pathways forward for our communities and for Florida.